Astra Theme - The Best WordPress Pro Theme
Astra Pro WordPress theme is one of the fastest themes on the market. At the same time, WPAstra creates an incredible amount of customization options due to its modular design. In my Astra theme review you will learn everything you need to know before making a purchase.
The Astra theme is lightweight, fast but at the same time very customizable. Due to its modularity, features can be enabled and disabled. Also, there are many small WordPress plugins that extend the features even further if needed. Astra is the most installed WordPress theme.
The developer Brainstorm Force creates with it the perfect balancing act between speed and usability.
A theme with only 50 KB?
That's exactly what I was looking for!
Astra 4 and Spectra Pro!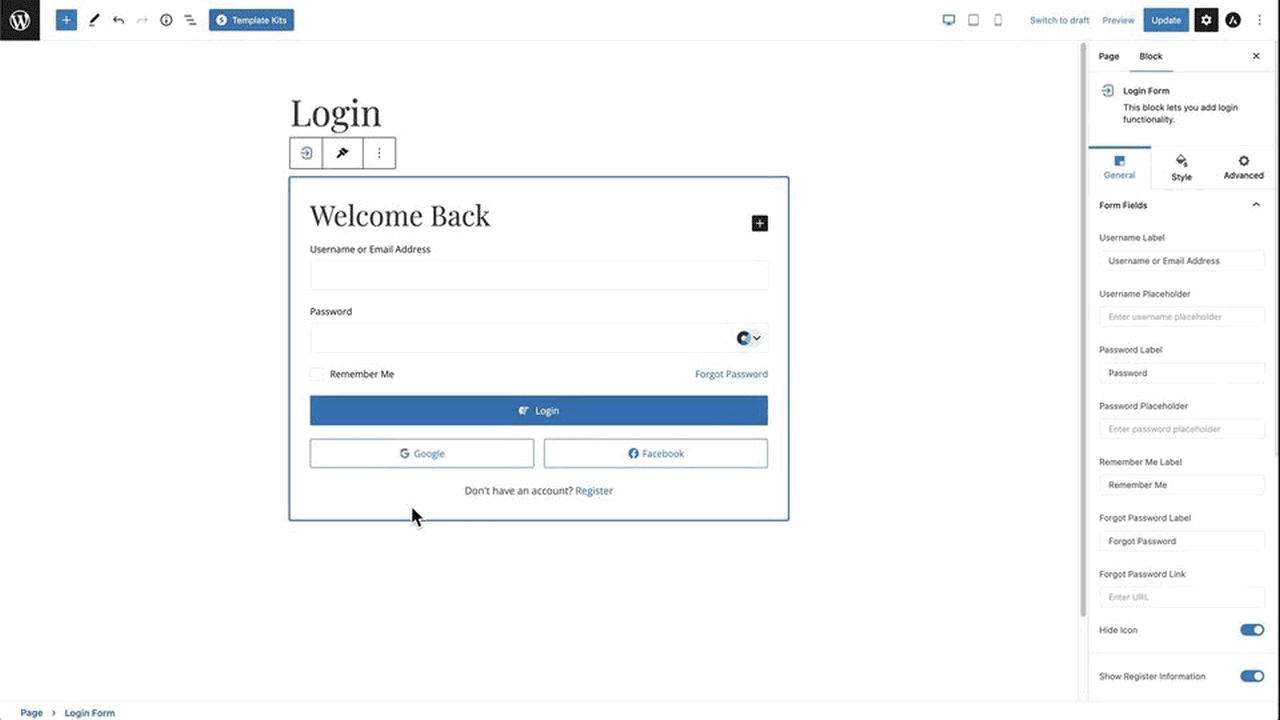 Here's the first sneak peek at both new products by BrainstomrForce.
Astra 4 is of course a free upgrade for all Astra users. A superb update, amazing attention to detail, and the UI is better than any other theme on the market.
Then there's Spectra Pro, which comes with all the essential blocks you need to build full websites. Spectra Pro is included in the Astra Growth bundle that many of you already have.
The new Astra 4 Features:
| | Astra Free | Astra Pro |
| --- | --- | --- |
| Redesigned admin dashboard | ✔️ | ✔️ |
| Redesigned admin mega menu | | ✔️ |
| Narrow width layout | ✔️ | ✔️ |
| Better layout support for custom post types and new banner style | ✔️ | ✔️ |
| New default homepage | ✔️ | ✔️ |
| Smooth scroll to ID | ✔️ | ✔️ |
| Quick edit links (headers and custom layouts) | | ✔️ |
| New default colors and typography | ✔️ | ✔️ |
| Scroll to top | ✔️ | ✔️ |
The new Astra 4 Features.
Perfect Theme For Any Website

WPAstra
Like so many digital products, the Astra Theme comes from India. However, in a small but digital world, that's not a problem.
Before I got carried away with saying "The Best WordPress Pro Theme", I did an extensive WordPress Theme comparison. This review, however, only highlights Astra Pro.
Why I like Astra?
Basically, I'm a minimalist. I like simple structured themes. What impressed me the most is the modular structure. All Astra Premium features are packaged in modules, all of which are initially disabled. If you need a feature, you can specifically activate that module. Unneeded code does not have to be loaded. All this results in a faster website, which is a very important factor.
What does WPAstra cost – Free vs Pro vs Essential vs Growth
The Astra WordPress theme is available in three purchase options. All three premium packages come with the Astra Pro features, support, training material and unlimited website usage.
| | Free | Pro | Essential | Growth |
| --- | --- | --- | --- | --- |
| Standard Theme | ✔️ | ✔️ | ✔️ | ✔️ |
| Pro Features | | ✔️ | ✔️ | ✔️ |
| Premium templates | | | ✔️ | ✔️ |
| 3 Pro Plugins | | | ✔️ | ✔️ |
| Spectra Pro | | | | ✔️ |
| All Pro Plugins | | | | ✔️ |
| SkillJet Academy | | | | ✔️ |
Astra Theme Prices and Features
Pro: Costs $47.00 annually or $227.00 one time fee
Essential Bundle: Costs $137.00 annually or $677.00 one-time fee
180+ Premium Starter Sites
WP Portfolio Plugin
Ultimate Addons for Elementor or Ultimate Addons for Beaver Builder
Growth Bundle: Costs $187.00 annually or $937.00 one-time fee
180+ Premium Starter Sites
WP Portfolio Plugin
Ultimate Addons for Elementor and Ultimate Addons for Beaver Builder
Convert Pro Plugin
Schema Pro Plugin
Future Pro Plugins
100% Money Back Guarantee: Within 14 days you can claim your money back without any reason.
The cheaper Astra Pro plan offers the same features as the two Essential and Growth bundles. There are just less Starter Sites or Templates and less additional WordPress Pro Plugins included.
Astra Theme Speed
With Astra you have a super fast WordPress theme. Certainly one of the fastest WP Pro themes available. This fact is one of the main reasons why the theme became successful so fast. Only 50 kb page size and 12 requests are really desirable results.
Unfortunately, in the above screenshot I had selected Canada as the target server, so the loading time is 1.8 seconds. With a server on the same continent the loading time is less than one second.
The speed tests were all completely without optimizations and without caching, therefore there is much more in it.
Astra WordPress Theme Features
The settings and customizations are done in the WordPress Customizer. Astra really uses this tool consistently.
Due to the abundance of options, you can implement almost all your wishes without any code at all.
The customizability of Astra Theme allows you to design each page of your website according to your personal preferences.
Header
Layout
The layout section includes more basic settings. Here you can define the width of your website, how your header should look like, the width of the sidebar, the footer and if you want to have a scroll to top icon.
Colors & Background
The menu Colors and Background has to be activated by a module. Again, the possibilities are incredibly large. But due to the well thought-out grouping, no menu looks overloaded. Whether for breadcrumb, header or for the sidebar, for only every imaginable place you can customize the colors.
Typography
I myself am not much into fonts. Basically, I always try to avoid loading external fonts.
However, the Astra Pro theme gives you the option to load custom fonts for different blog areas
Buttons
The Astra WordPress Customizer manages two different types of buttons. First the theme buttons and then the header buttons.
The theme buttons can be found everywhere in the content. In sidebar forms or on the contact page. The header button is really just one that can be added to either the far right or far left of the header. It's a nice feature for a CTA button.
You can define colors, borders, radius and sizes.
Menus and Widgets and Home Page Settings
The menus section is present on every WordPress theme. There's no need to go into it further. It is the same with the widgets and home page settings.
Plugin settings
Depending on which plugins you have installed and activated, you will find more options in the Customizer. WPAstra supports WooCommerce, Easy Digital Downloads, LearnDash and LifterLMS.
Astra Pro Module
The modules are unlocked with the Astra Pro plugin. Only with this Astra becomes a premium WordPress theme. Initially all modules are disabled. You can then activate the required modules step by step while creating your theme.
The Astra modules are called: Colors & Background, Typography, Spacing, Blog Pro, Mobile Header, Header Sections, Menu, Fixed Header, Page Header, Custom Layouts, Website Layouts, Footer Widgets, Scroll Up, WooCommerce, Easy Digital Downloads, LearnDash, LifterLMS and White Label.
Some modules become active only after installing the plugin with the same name.
Own Layouts / Custom Layouts
As an example of the Astra modules I would like to introduce you to the custom layouts. With this you can insert any text or code on your website. Either globally or specifically only on a certain subpage.
Until now such tasks were done in functions.php using action hooks and filters. The module Custom Layouts does basically nothing else, just nicely menu driven in the backend.
But the best thing to do is to watch the following video:
Here you can find all Astra Hooks visually represented.
Free Astra Plugins
The developers of WPAstra still have a wealth of free plugins linked in the Astra options. With a click on "Activate" the plugin will be installed automatically.
There are very handy functions for importing and exporting the Customizer settings.
I don't know this modularity from any other WordPress theme. Astra has found exactly the right way for a fast landing theme.
Astra Pro Starter Tempaltes
After purchasing, you can go to the backend and download the Astra Pro Templates plugin and then install it. After that you will find in the menu Designs –> Astra Starter Templates more than 250 stylish templates for your site.
Each template contains around 4 pages. Each page can be loaded separately from the template into your theme. Also included are over 200 Elementor blocks.
The Starter Sites with the label "Premium" can only be installed if you have purchased the package of the same name (see above for pricing).
After a major update, the Starter Sites have been renamed to Starter Templates. New templates are now automatically synced to your WordPress dashboard.
You can mark popular templates as favorites.
Each starter site is prepared for a specific page builder. You can also filter by it when selecting.
Astra Pro Plugins
The Brainstorm Force team has five premium WordPress plugins to offer besides the Astra theme. You can buy these plugins either separately or together with the Astra Growth Bundle.
I bought the Growth Bundle just for the plugins. The additional starter sites were not that important to me.
Not everyone can use a portfolio plugin. But for agencies, designers or graphic artists this plugin is already very handy.
You can create the portfolio with images, videos or website demos. Especially the website demos interest me
The premium WordPress plugin Convert Pro is an email opt-in and lead generation plugin. With the included WYSIWYG editor you can create forms and pop-ups.
There are numerous integrations available: Zapier, ElasticEmail, Gist, MailWizz, Sendlane, VerticalResponse, Klaviyo, Customer.io, Mailgun, Drip, Mautic, Benchmark Email, Clever Reach, Sendy, MailPoet, Infusionsoft, Mailjet, ConvertKit, SimplyCast, Campayn, GetResponse, Constant Contact, TotalSend, Ontraport, Brevo, MailerLite, AWeber, Campaign Monitor, SendReach, MailChimp, HubSpot, iContact, ActiveCampaign, Mad Mini and Mailster.
You can also implement all your wishes when it comes to targeting and triggers. The popular Exit Intent Trigger is also included. Convert Pro is a further development of the ConvertPlug plugin, which I have already tested on Email Option Plugin.
I love this plugin and look forward to using it here on bloggerpilot.com. I also like to use WPForms on other sites.
Use structured data using Schema.org. The plugin helps you insert this machine readable code into your site.
Possible markup types are: Recipe, Article, Book, Product, Service, Local Business, Software Application, Review, Course, Event, Job Posting and Person
Search engines interpret these schema entries and then display them in search engine results, for example.
If you use Beaver Builder, you probably already know the UA for Beaver Builder plugin. You probably use it as well.
This plugin extends Beaver Builder with additional 55+ modules.
Likewise, Ultimate Addons for Elementor plugin extends Elementor page builder with a wealth of helpful widgets.
Spectra – Ultimate Addons for Gutenberg
If you work with the block editor Gutenberg, the free plugin Ultimate Addons for Gutenberg will be interesting for you. This plugin also comes from the Astra developer.
WooCommerce Integration
The store plugin WooCommerce is a force in the WordPress community. If you need a store for WP, install this store software.
Speed is not a vanity metric – making your store faster will increase your conversion rate, you will rank better in Google and your visitors will stay in there to shop instead of hitting the "back" button.
The WooCommerce integration in Astra is really well done. And extensive too. You can change so much in the customizer to suit your needs.
Your brand needs to stand out from the rest. Astra's many customization options allow you to create your very own design. You can easily customize even the smallest details of your WooCommerce store. All without writing a single line of code!
The Astra theme makes WooCommerce really usable on the smartphone. This is extremely important because most of your customers browse on mobile.
WordPress Page Builder for Astra
WordPress theme Astra Pro was designed from the beginning with perfect page builder support in mind. That's why it's so good at it.
At the moment Astra works with
Site Origin
Visual Composer
together
Not to forget Gutenberg, WordPress' own block editor, which is getting more and more features.
The theme provides all the necessary options to seamlessly integrate your favorite visual builder into your layout.
For every single page or post you can disable header, footer or any other element.
Only the code of the page builder will be left. Frameless landing pages and start pages are the result.
Conclusion
The Astra theme is fast and full of possibilities. With some skill and good ideas you can create wonderful websites and blogs with it.
Astra is modular. Features have to be activated or installed via a plugin. That's why the WordPress theme is so fast and powerful at the same time.
Personally, I have decided to use the Astra Growth Pack. My future projects will be created with it.
Continue with my article with the best Astra tips and tricks.
Updates
19.07.2023 – Astra 4.2.0: New container layouts, sidebar style options.
28.03.2023 – Astra 4.10: WooCommerce updates, post date options, security.
18.04.2022 – Astra 3.7.10: Fixes for WooCommerce, the toggle menu and Customizer.
28.10.2021 – Astra 3.7.4: Breadcrumbs now become compatible for SEPPress.
14.09.2021 – Astra 3.7.0: With 3.7, the Astra theme finally gets a global color palette.
20.07.2021 – Astra Pro 3.5.0: Astra gets really fast again! Faster frontend speed with optimized CSS.
18.03.2021 – Astra 3.6.0: Performance: Google Font local loading and preload. Improvements for the Core Web Vitals. Scroll to Top no longer requires jQuery. Better design compatibility for Gutenberg block editor.
18.03.2021 – Astra 3.2.0: The theme now actively supports the Web Stories plugin from Google. Now it's time to get started with it. For all Pro users: introduction of "Inside post/page content" option in custom layouts.
03.03.2021 – Astra 3.1.0: The Customizer UI has been reworked. The two builders from the last update have been enhanced again.
08.01.2021 – Astra 3.0.0: Major Astra theme update. A completely new and advanced header builder and footer builder. Also, the loading time for the Customizer and the website has been improved again. There are also a lot of optimizations and fixed bugs. Be sure to install the update!
https://www.youtube.com/watch?v=blvToYnfa18

28.07.2020 – Astra Pro Add-on 2.6.0: Mega Menu – Stretched full width layout. Ultimate Addons for Gutenberg plugin support and reusable blocks for Mega Menu templates.
28.07.2020 – Astra 2.5.0: Typography options for header button. Better support for Gutenberg cover and group blocks.
29.06.2020 – Starter Templates 2.3.2: Added CartFlow's landing page compatibility to LeadDash courses.
20.05.2020 – Astra Pro Add-on 2.5.0: Gutenberg support in custom layouts. Really cool! Now great designs can be created for Custom Layouts as well. Also, colors can now be assigned for the header submenus.
21.04.2020 – Astra Pro Add-on 2.4.1: White label setting for non-personal data tracking.
21.04.2020 – Astra 2.4.3: Users can now send non-personal usage data to help developers test and develop better products. ( https://store.brainstormforce.com/usage-tracking/ )
When updating, you will be asked if you want to allow tracking.
You can enable or disable tracking at any time under Settings > General > Usage Tracking.



23.03.2020 – Astra Starter Templates 2.1.0: Added WP-CLI command"starter-templates" which is a new alias for WP-CLI command"astra-sites". You can use either starter-templates or astra-sites.
19.02.2020 – Astra Starter Templates 2.0.0: Major update to the starter templates. Mark your favorites. New templates will be synced automatically.
19.08.2019 – Astra 2.0: Major update for the Customizer. Settings are now easier to find and faster to complete.
Astra Theme Review
Astra Pro Theme is one of the fastest WordPress themes on the market. At the same time, WPAstra creates an incredible amount of customization options due to its modular design.